Martial Arts Schools
Address:
113 Cherry St.
Suite 10, Johnson City, Tennessee
37604
Short Business Description:
Olson's Martial Arts is a family owned and operated business that has been serving the local area for over 20 years. Glenn and Amanda Olson started the Academy in 1997 after teaching and training in Florida together for the previous 10 years. Their children, Keith and Katie Olson now each work full-time at the academy with their parents and continue to bring the same excellent quality service and instruction to the students and their families.
Long Business Description:
Welcome to Olson's Martial Arts Academy, the premier academy in Johnson City, TN for martial arts training and professional service. Our enthusiastic and experienced instructors are ready to help you understand the best program for you and your family to get started on an exciting journey in Martial Arts. We teach Taekwondo and Brazilian Jiu Jitsu. We have a spacious 12,000 square foot facility with state of the art flooring for safe training and a complete viewing area of all three classrooms.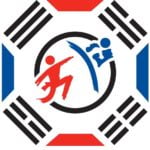 Address:
1225 N. Eastman Rd. #110, Kingsport, TN
37664
Short Business Description:
Taylor's Martial Arts Academy is a FUN place to train in martial arts while developing character and leadership skills!
Long Business Description:
Our Head Instructors, Mr. Chandler Taylor & Mr. Landon Taylor, have been studying Taekwondo through the American Martial Arts Institute since January 2008. They are first line proteges of Masters Glenn, Amanda, and Keith Olson of Olson's Martial Arts Academy in Johnson City, TN.
Taylor's Martial Arts Academy was established on January 2, 2017, after originally opening in June 2014, as Olson's Martial Arts- Kingsport.
We are proud to offer full training in Taekwondo, with separate age-appropriate class training times/classes for everyone, ages 4 to Adult.