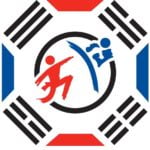 Short Business Description
Taylor's Martial Arts Academy is a FUN place to train in martial arts while developing character and leadership skills!
Long Business Description
Our Head Instructors, Mr. Chandler Taylor & Mr. Landon Taylor, have been studying Taekwondo through the American Martial Arts Institute since January 2008. They are first line proteges of Masters Glenn, Amanda, and Keith Olson of Olson's Martial Arts Academy in Johnson City, TN.
Taylor's Martial Arts Academy was established on January 2, 2017, after originally opening in June 2014, as Olson's Martial Arts- Kingsport.
We are proud to offer full training in Taekwondo, with separate age-appropriate class training times/classes for everyone, ages 4 to Adult.