Food & Drink
Address:
102 East Main Street, Suite 1
Kingsport, TN
37660
Long Business Description:
Over 86 Varieties of Olive Oils & Balsamic Vinegars!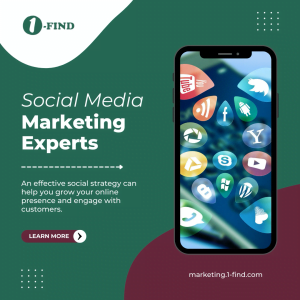 Address:
154 Commerce St Kingsport, TN
37660
Long Business Description:
Nano Brewery, Downtown Kingsport
Address:
742 Gray Station Rd, Gray, TN
37615
Short Business Description:
Discount grocery store with a wide selection of items…Gluten free, organic, vegan, allergy friendly, cooler/freezer goods, drinks, snacks, candy and lots more! New items weekly!
Long Business Description:
We are a locally owned discount grocery store in the heart of Gray, Tennessee. Being a discount grocery we have food that is in date, close to date and out of date. We strive to have a clean, organized and appealing environment to shop in. You never know what you'll find at our store as our stock is constantly changing. We carry a variety of products such as drinks, frozen and refrigerated items, cereal, breakfast bars, candy, snacks of all varieties, chips, gluten free, vegan, organic, coffee, drinks of all types, locally made products & lots of other great products at half the retail price. You'll find products you haven't seen before in other stores but you won't see that high price with it! Don't follow the herd and pay a high price, come to the Black Sheep where the savings are nice!
Address:
56 Piedmont Avenue, Bristol VA
24201
Long Business Description:
Located just off State Street in historic downtown Bristol, Virginia, Blackbird Bakery opened its doors in the summer of 2008. Since then, it has become a favorite bakery shop for the locals in Bristol and the Tri-Cities area.
When you visit the bakery, you will feel as though you stepped back to a time when neighbors and shop owners knew each other on a first name basis. Although the specialty of the house is doughnuts, you will also find delicious pastries and desserts ranging from mouth-watering baklava and brownies, to cheesecakes, cupcakes, and pies.
We believe in our community and we want our customers to leave with more than just a treat, we hope they have that little extra spring in their step as they walk out our door. You'll always get old fashioned customer service with a smile to go with your order.
Address:
606 State Street Bristol, TN
37620
Long Business Description:
Bloom is a brunch and coffee shop located in downtown Bristol, TN. Serving coffee from Heart Roasters. Brunch served all day long.
Address:
2137 Volunteer Pkwy. Suite 4 Bristol, TN
37620
Long Business Description:
C&K Sweet Treats and Smoked Meats is a local business in northeast Tennessee that provides delicious smoked meats and desserts.
Address:
410 S Roan St Johnson City, Tennessee
37601
Long Business Description:
Cakebuds specializes in custom-sculpted cakes, celebration cakes, wedding cakes and cupcakes – each designed individually to match your event!
Address:
2909 Greenline Road Johnson City, Tennessee
37604
Long Business Description:
There are three ingredients in the good life: learning, earning and yearning.