Interior Design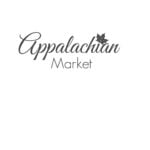 Address:
Jonesborough, TN
37659
Long Business Description:
Welcome to Appalachian Market! We're so glad you decided to stop by and check us out! We are a brand new Johnson City based small business specializing in custom furniture, refurbished furniture, photography, and home decor.
Address:
108 W. Unaka Avenue
Johnson City, TN
37604
Short Business Description:
Our goal at Design Phase Kitchens and Baths is to bring kitchen & bath design and affordability together. Please call to visit our showroom, or to schedule your complimentary consultation.
Long Business Description:
Design Phase Kitchens and Baths is a design company specializing in kitchen and bathroom cabinetry. Our company has worked in the design and construction field for over twenty years, in both new construction and remodeling. We proudly sell cabinetry made in the USA, and partner with local businesses in the Tri-Cities to provide countertops, lighting and tile for any size project.
Come see us to see the difference we can make in your upcoming home renovation.
Our designers are Sarah Mays, Donna Snover, and Adrienne Brown.
Address:
Johnson City, TN
37615
Long Business Description:
Home Styling Studio, LLC infuses beauty into homes by offering practical and budget-friendly solutions to those who want to "Love it" or "LIST it".
Address:
5737 Fort Henry Drive Kingsport, TN
37663
Long Business Description:
We offer lamps (unique and some manufactured options.) We do lamp repair and have replacement lamp shades. We also have locally painted art and unique hand-painted furniture. We have many gift ideas, such as pottery, personalized decor items, quilt pieces, jewelry, and so much more!!
Address:
414 S Roan St Johnson City, TN
37601
Short Business Description:
Inspired goods for heart, home and her….and
Interior design inspired by your story.
Long Business Description:
Tina Wilson Photography and Bella Casa Design Studio merged in 2015 to create Reclaimed Inspired Goods. The word Reclaimed means more to us than repurposing something old, it's more about a process of becoming, for us. We believe the greatest homes are never done and the best gifts have yet to be given.
Our passion is people, relationships, connection, stories and creating irresistible environments where families can't wait to run home to. We offer Interior Design, a retail shoppe for all things Home and Gift, Lifestyle Photography, Interior Styling Sessions and Events. Follow us on Instagram to keep up with our daily journey.