Insurance
Address:
612 E Elk Ave
Elizabethton, Tennessee
37643
Long Business Description:
Carter County's leading Independent Insurance Agent since 1950. See us for all of your personal and business insurance needs.
Address:
1225 Bluff City Hwy
Bristol, Tennessee
37620
Long Business Description:
Jim Embree Insurance is dedicated to taking care of your families and businesses. If you need coverage and professional service, we encourage you to give us call or visit us online.
Address:
3201 Bristol Hwy
Johnson City, Tennessee
37601
Long Business Description:
Johnson City Insurance has been in business for over 100 years serving the southeast. The companies we represent are among the most stable and reliable in the insurance industry. We also have a full line of personal insurance as well as group and individual life and health products.
Address:
2112 N. Roan St., Ste 706
Johnson City, TN
37601
Short Business Description:
Auto, home, business, and life insurance
Long Business Description:
At our agency, we operate under the "Golden-Rule." We are here to serve and educate you on your insurance needs. We offer top-of-the-line products to insure you are well taken care of. We have over 50 years combined experience and love getting to know the people we insure! Our customers are considered friends and we genuinely care about them and their families.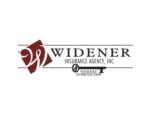 Address:
607 Baxter Street
Johnson City, TN
37601
Short Business Description:
Serving East Tennessee since 1967
Long Business Description:
Widener Insurance Agency is a full service insurance company and is staffed with proven professionals who are caring and conscientious people; the kind of people you can depend on.
Our primary objectives are:
To be honest and fair in all our dealings,
To be interested in people and their insurance needs,
To treat the client's needs as though they were our own.
We have a commitment to maintain a high standard of excellence in all that we do and to establish a firm relationship of mutual trust and service with each of our clients.