Education & Instruction
Address:
3105 Industrial Dr #1 Johnson City, TN
37604
Long Business Description:
ArtCurious Studio is a clay studio. Aleta offers clay classes in handbuilding and throwing on the potter's wheel. Single sessions, 6-week sessions and individual/private lessons or parties.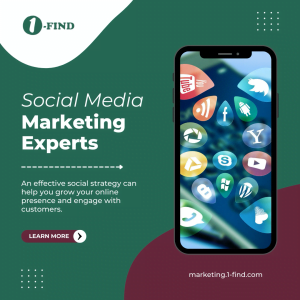 Address:
8 Worth Circle
Suite #102
Johnson City, TN
37601
Long Business Description:
Providing Lessons and Classes in Piano, Voice, Guitar, Cello, Violin and Musical Theatre located in Johnson City, TN.
Address:
1001 E Stone Dr Kingsport, TN
37660
Long Business Description:
Located in Kingsport, we are the areas only studio with pottery painting, glass fusing, instructional board art and the areas famous 'paint and sip' canvas events. Our studio is filled with family-fun hands-on art that will keep everyone creating! Not an artist? No problem. Sometimes it's just about the fun of creating!
Address:
134 Joe R McCrary Rd, Fall Branch, TN
37656
Long Business Description:
CCS Truck Driving School's Entry Level Tractor Trailer Driver Training Program is a fast-paced tractor trailer training program designed for individuals seeking employment with over the road trucking companies.
Address:
308 S. Roan Street, Johnson City, Tennessee
37601
Long Business Description:
Center Stage provides theatrical education for all ages, at all levels, and gives students the tools they need to excel!
Address:
1276 Gilbreath Dr., Box 70300, Johnson City, TN
37614
Short Business Description:
University
Long Business Description:
East Tennessee State University is a public university located in Johnson City, Tennessee. Although, it is part of the Tennessee Board of Regents system of colleges and universities, the nation's sixth largest system of public education, it is now governed by an institutional Board of Trustees as of May 2017. It is also the fourth largest university in the state. ETSU has off-campus centers in nearby Kingsport and Elizabethton.
Address:
Johnson City, TN
37601
Long Business Description:
My name is Karen Fickley, and I have been teaching/tutoring all levels of math for the last 15 years. In addition, I have helped students raise their ACT significantly. In the fall of 2021, I plan on teaching Saxon Algebra 1, Saxon Algebra 2, and Saxon Advanced Math, depending on the interest. I have a lot of experience with this curriculum and have had a great deal of success.
I can teach these classes both in-person and over Zoom if a student does not live close enough to Johnson City. If interested, please message me on Facebook.
Address:
914 East Unaka Avenue
Johnson City, Tennessee
37601
Short Business Description:
Individual and group art lessons, art parties-seasonal/themed and birthday, and summer art camps. A variety of art media and art cultures are explored!
Long Business Description:
I have been teaching art for 35 years, loving every minute of it!! Starting in 1983, I began teaching art in the Challenge Program with JC Schools, which was a government grant position. I developed a screening system to identify visually gifted students in each school, and they were bused to me at the materials center. I loved that students were recognized for their artistic ability and given an opportunity to advance in it. When that grant ran out I taught after school enrichment art classes for the JC School system for many years. In 1993 I began teaching art in Carroll Reece Museum on ETSU campus in their after school art program, Artsploration. I taught there for 13 years until we lost our space due to renovations, when I began teaching out of my church, FUMC. Several years, and stints at Tri-Cities Christian, homeschool associatons, Valley Forge visiting artist, Early Learning Center, and many more opportunities later, I started teaching out of my family's former home, the Log Cabin on Unaka! So, here I am-still loving teaching art to wonderful, creative, exuberant, children, as well as adults, and hosting art parties for both!
Address:
415 Hudson Dr
Elizabethton, Tennessee
37643
Long Business Description:
MAD B was formed out of a desire to create wonderful events with learning experiences in culinary preparation and artistic expression. Our mission is to create. Create immersive and memorable theatrical and culinary experiences. Join us today!
Address:
1 Blowers Boulevard, Milligan College, TN
37682
Short Business Description:
Milligan is one of the South's premier Christian liberal arts colleges.
Long Business Description:
For over 150 years, Milligan has educated men and women to lead and to serve. Our commitment to Christ-centered liberal arts education has led Milligan to become a growing, well-respected liberal arts college. Because of our emphasis on scholarship, community, and faith, students come from all over the world to experience our distinctively different approach to higher education.
Milligan offers more than 100 majors, minors, pre-professional degrees, and concentrations in a variety of fields, along with graduate and adult degree completion programs. Consistently recognized for quality and value, Milligan has been recently ranked by U.S. News and World Report as one of the best regional universities in the South for quality and value; named one of Washington Monthly's top 20 master's universities in the nation; and in 2016, listed as the No. 2 best college in Tennessee by BestColleges.com.