Dentists
Address:
1975 W Elk Avenue
Suite 2
Elizabethton, TN
37643
Short Business Description:
Appalachian Family Dentistry is a general dentist practice that aims to meet all of your dental needs!
Long Business Description:
At Appalachian Family Dentistry, our primary purpose is to provide the highest quality dental care possible to all of our patients here in Elizabethton, TN and the surrounding area. We strive to provide comfortable comprehensive dentistry to all adults and children in a friendly, relaxed atmosphere. Each patient deserves our focused attention and best efforts to make his/her experience one that stands far above the norm; our practice depends on the success of these efforts. We specialize in direct and indirect restorations (i.e. fillings and crowns), root canal therapy, prosthodontic (i.e. dentures and partials) and periodontal treatment, tooth whitening, and much more. Call us today to schedule your appointment!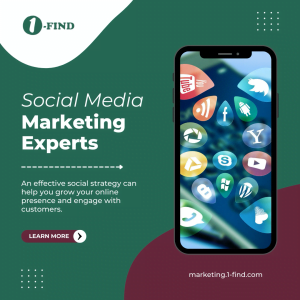 Address:
508 PRINCETON ROAD, SUITE 204
JOHNSON CITY, TN
37601
Long Business Description:
We are board certified surgeons committed to excellence in providing our patients with the highest standard of care in Oral and Maxillofacial surgery.
Address:
2674 Peoples Street Johnson City, TN
37604
Long Business Description:
Our office prides itself in serving our patients in a caring and compassionate atmosphere where we strive to deliver the best possible dental care. We're a full-service dental practice that loves serving the needs of our great community!
Address:
4328 North Roan St Johnson City, TN
37615
Long Business Description:
Over the years our office has gone through many changes as we seek to best serve the needs of patients in Johnson City and surrounding areas. When it comes to finding a dentist, you want to make sure your practice is equipped with the best equipment, and most importantly, the best people.
Address:
508 Princeton Rd, Ste 303 Johnson City, TN
37601
Short Business Description:
Welcome to Cannon Family Dental! We are known for our beautiful cosmetic dentistry. We offer a very relaxed, patient oriented environment. We provide cosmetic and general dentistry for all members of your family!
Long Business Description:
General dental office providing cleanings, radiographs, fillings, crown/bridge, dentures, partials, root canals, extractions, sleep apnea oral appliance therapy. We provide nitrous oxide for comfort during dental treatment.
Address:
1303 Carroll Creek Rd, Ste 120 Johnson City, TN
37615
Long Business Description:
Carroll Creek Dental is a general dentistry serving patients of all ages..
Address:
4453 Highway 11E
Bluff City, TN
37618
Long Business Description:
At Center For Family & Implant Dentistry, your dentist in Bluff City, we've established a reputation of excellence by consistently providing outstanding state-of-the-art dental care to patients of all ages. With a professional team that is recognized for their expert skills, as well as their attentive and compassionate demeanors, many patients choose our office to serve all of their family's dental needs.
Paramount to the success of our practice is the goal of building relationships based on trust with our patients. One of the ways that we achieve this is by maintaining a position at the forefront of the latest advances in dental technology and continually offering our patients the highest quality dental services. We also treat our patients as partners in care and keep them well informed of every treatment option and step in their care.
As your Bluff City dentist, we offer the most comprehensive ranges of dental services available today. Whether you're looking for routine care, preventive, cosmetic, restorative, dental implants, or emergency dental services, you can rest assured that you and your entire family are in the very best of hands at our office.
We believe that high-quality care should also be affordable. In our efforts to provide top-notch dental services to our community, we work with many dental insurance plans and offer flexible payment options so that you can begin receiving your care as soon as possible.
In addition to this, our office offers a unique Membership Club for patients without dental insurance. Join the club, make low monthly payments for your care, and save big today!
Address:
105 Hudson Drive, Suite 9B, Elizabethton TN
37643
Long Business Description:
Looking for comfortable, confident and convenient care from dentists in Elizabethon? You've come to the right place. From the minute you walk into our office you will notice a difference at Chrisitan Dental Partners. We care about you, your family and your friends, and we're here to help you achieve your healthiest, brightest smile.
Address:
600 North Main Avenue
Erwin, TN
37650
Long Business Description:
At Erwin Dental, we are devoted to helping people improve their oral health and quality of life. Our unique practice is staffed with local dentists and professionals who know their patients by name and treat them like family.
Address:
203 Broyles Dr. Suite 302,
Johnson City TN
37601
Long Business Description:
Serving the dental needs of Johnson City and surrounding areas. Changing lives one smile at a time. Treatment of the teeth and jaws (TMJ), Sleep Apnea, Snoring, Full Mouth Cosmetic Makeovers, Dentures.