Accountants & Tax Services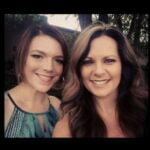 Address:
150 Commerce St, Ste 2 Kingsport, TN
37660
Short Business Description:
We prepare all types of tax returns. Personal, Business and Corporate. We also offer Payroll Services and bookeeping services.
Long Business Description:
Opened November 1, 2010 by Tamara Lawson & Jennifer Kegley, Accurate Tax Service offers tax preparation services for individuals and businesses as well payroll and bookkeeping services.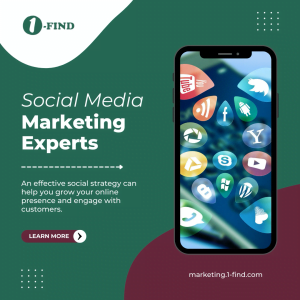 Address:
801 Sunset Dr, # B Johnson City, TN
37604
Short Business Description:
Blackburn, Childers & Steagall is the largest accounting firm in the Tri-Cities region with offices in Johnson City, Kingsport and Greeneville, TN and Boone, NC.
Long Business Description:
We have a staff of over 90 with experts in accounting, taxes and consulting to cover areas such as auditing; personal financial planning; medical practice consulting; litigation support; business valuations and entrepreneurial ventures; estate services; employee benefits; and other specialized services.
Areas of Service include:
Tax
Auditing
Accounting
Payroll
Business Valuation
Management Consulting
Nonprofit
Personal Financial Planning
Small Business Services
Technology
Estate Tax
Employee Benefit
Address:
PO Box 3348
Bristol,TN
37625
Long Business Description:
Sue Henderson, EA dba Bristol Tax Service We can help you with your Bookkeeping, Payroll, and Income Tax Preparation for both your individual needs and your business needs.
Address:
3441 McKinley Rd
Johnson City, TN
37604
Long Business Description:
Carolyn Rabb Bookkeeping & Tax Services has provided the Johnson City / Jonesborough area with professional and personal service for over 35 years. Small businesses with ongoing bookkeeping and accounting needs as well as individuals needing assistance with tax returns find that we meet their needs in a timely and friendly manner.
Address:
1120 Bloomingdale Pike, Kingsport, TN
37660
Long Business Description:
Income tax preparation
Bookkeeping and payroll services
Tax problems fixed
Notary available
Fast friendly service
we treat you like family
Address:
115 E Watauga Ave Johnson City, TN
37601
Short Business Description:
CPA services in Johnson City, TN. Woman CPA
Long Business Description:
Darla Engle is a Certified Public Accountant working out of downtown Johnson City. She has 20+ years of experience and prides herself on a job well-done. Rates vary depending on the type and volume of work, but you can trust your taxes and bookkeeping to Darla and her capable staff. Give us a call today!
Address:
140 Old Gray Station Rd, Ste 100 Gray, TN
37615
Long Business Description:
James P. Cline, CPA started this firm in July 2003. Jim started his career in 1993 at McCurry & Associates CPA PC. In 1998, Jim became a partner and the firm changed it's name to McCurry Downer & Cline CPA PC. Due to changes in the profession, Jim opened his own firm in 2003. The firm began with Jim and one assistant. Today the staff consists of the following employees:
James Cline, CPA – President
Teresa Morin, CPA – Accountant
Mechelle Livingston – Accountant
Kirsten Jeffers – Bookkeeper/Admin. Asst.
Marisa Morris – Administrative Assistant
Samuel Cline – Custodian
Address:
1567 N Eastman Rd, Ste 15 Kingsport, TN
37664
Short Business Description:
We want to be the SOURCE for you and your tax or small business needs!
Long Business Description:
Jennings Group Tax and Bookkeeping is located at 1567 North Eastman Road across from the Dobyns-Bennett tennis courts. We specialize in taxes, accounting and bookkeeping. To better serve our clients, we have created this page as to act as a question and answer session for all of your accounting needs.
If you are a landlord of rental properties we can be your one stop shop! We can collect your tenants' payments and take the headache out of business expense logs. We even have a drop-box for your tenants' convenience and can make your deposits as well! Can't beat this!
For the small business owner, we can take care of your W-2 and payroll needs, as well as, manage all your business expense needs.
Our Goal: To accommodate every client's tax and bookkeeping needs by using advanced technology to make tax and bookkeeping more efficient.
Our Technology: We believe in security and privacy to the highest measure! We use Cloud Computing, which is a secure SSL encrypted form of on-demand network access. Security is often as good as or better than under traditional systems, in part because providers are able to devote resources to solving security issues that many customers cannot afford. This allows our clients to have 24/7 access to their W-2's and tax returns at their convenience through a secure client portal. Everything is put into the Cloud (which is a secure network-encrypted) and can be accessed by any computer with your personalized password. This is technology at it's best!
Address:
236 E Market St Kingsport, TN
37660
Short Business Description:
Business not where you want it to be? As a Business Coach and QuickBooks Pro, I combine strategy and financial prowess to get you there.
Long Business Description:
Grow and change the business you already own and gain time back for yourself.
We specialize in helping small to mid-sized business owners grow and become more profitable.
Together we will:
– Align your Personal and Business goals
– Develop a Strategic plan
– Improve your Cashflow
– Improve profitability
– Make work more fun for you and your staff
– Increase the value of your company
Call or email for more information.
Address:
4004 Fort Henry Dr
Kingsport, TN
37663
Long Business Description:
Kindle Tax Solutions, Inc is the only place where you can find amazing tax services that guarantee that you pay less and get more. Taxes can be a complicated affair. Trust in our expertise and allow us to assist. We offer our skills to get the most out of your tax filing. When the client understands what we can do in tax preparation, you can rest easy knowing that you made the right choice.