Indoor & Outdoor Activities
Address:
118 1st Avenue
Hampton, TN
37658
Short Business Description:
Gun sales and indoor range
Long Business Description:
We are a locally owned and family operated business in Hampton, TN. We specialize in handguns, tactical and hunting firearms. We have a large selection of ammunition, gun cleaning products, and accessories for every shooting sports enthusiast. We take pride in our customer service, and family friendly atmosphere.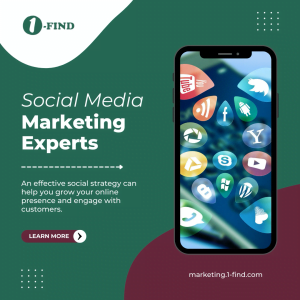 Address:
1501 Ridges Club Dr Jonesborough, TN
37659
Long Business Description:
No other club in Northeast Tennessee offers our blend of ambience, recreational sports, delightful social events and exceptional service.
Annual events at Blackthorn mark the seasons and traditions for members and guests alike. Let Blackthorn's traditions, old and new, set the stage for creating your own memorable experiences.
Whether you come to Blackthorn for our outstanding sports facilities, myriad social activities, or an intimate retreat from the world, you'll appreciate the warmth and welcoming spirit at the Club.
Whenever you visit Blackthorn, know that we'll take care of all the details each step of the way. The only things you need to do are relax and enjoy.
Address:
628 State St Bristol, TN
37620
Long Business Description:
Borderline Billiards offers family entertainment, 9′ Brunswick Gold Crown Tables, 7' DIAMOND TABLES, darts and TV's. Full bar and menu available. Private party rentals & catering.
Kid Friendly
Pool Lessons available
Address:
3425 Highway 11 E, Limestone, TN
37681
Long Business Description:
Activities while you're at the zoo:
Giraffe feeding station open daily.
Lorikeet Feeding open daily.
Adults: $19.95
Seniors: $17.95
Children 3-12: $12.95
Children 13-17 $15.95
Military with ID: $15.95
Address:
210 Skateway Drive, Bristol, TN
37620
Long Business Description:
Bristol Skateway has been completely remodeled from top to bottom. We even have a brand new wood floor waiting to meet your skates.
Address:
220 Doe River Gorge Rd
Hampton, Tennessee
37658
Short Business Description:
Cultivating in people a passion to intimately know God.
Long Business Description:
Summer Camps – Doe River Gorge offers a multitude of camps for youth ages 8 to 18. Specialty camps and explorations available.
Teen Leadership – Programs created to establish a firm Biblical foundation built on Godly character. Discover your gifts and abilities while developing servant-leadership skills.
Custom Retreats – Create a customized retreat for your business, family, or group. We offer lodging, meals, adventure activities, team building, and more.
Day Quest – A day of fun and adventure for families and groups. Experience our lake activities, Unimog 4X4, and much more.
Check out our full website for more information and a complete listing of all we have to offer!
Address:
113 Union St, Erwin, TN
37650
Long Business Description:
Erwin Outdoor Supply is an outdoor specialty retailer assisting consumers maximizing their experiences in a wide variety of outdoor activity.
Address:
930 West Watauga Ave, Johnson City, TN
37604
Long Business Description:
Family Skate Center offers family friendly fun for all ages. Session prices range from $5pp – $8.pp and include skate rental.
Address:
1212 Suncrest Dr. Gray, TN
37615
Long Business Description:
Hands On! Discovery Center is an all-ages science center that offers fun interactive programs and exhibits that include a musical Tesla coil, giant building blocks, and an active 5 million-year-old Gray Fossil Site!
Address:
117 Broyles DrJohnson City, TN
37601
Short Business Description:
Bowling Alley · Party Entertainment Service · Arts & Entertainment
Long Business Description:
Bowling alley in Johnson City