Grocery Stores
Address:
2366 Highway 81 S
Jonesborough, TN
37659
Long Business Description:
We are a family-owned business located on Highway 81 S in beautiful Jonesborough, TN. We offer a variety of services including fresh produce, dry goods, and much more!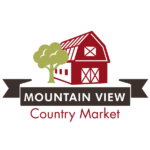 Address:
7730 Erwin Hwy Chuckey, TN
37641
Short Business Description:
Mountain View Country Market is family owned and operated by Tim and Rachel Troyer. Amish Country Meats & Cheese, Bulk Foods, Housewares & Gift Items.
Long Business Description:
Being raised in Amish homes, Tim and Rachel both grew up with plenty of good quality home cooking! Having this deeply rooted in our heritage, it is an important part of our life! We sell to you what we use ourselves on a daily basis. High Quality at an affordable price is of utmost importance to us! We sell to you at a price we would like to pay! We buy in bulk, bag it out and sell it to you without the high cost of fancy packaging. Our products are also available in large quantities at our lowest price possible! Our goal is to be of a service to the community, we are a small business helping small business's. We support our community by promoting local foods and business's! We moved here to Chuckey TN, from Ohio in 2000 and we love being here! Its a wonderful place to be! We have been blessed with 5 children, 3 boys and 2 girls. They play a big part in our lives along with the business and as they grow up you will begin to see them more and more involved in the work force here, other wise they stay busy with school, mowing yard, working in the garden, hanging out laundry, swimming, camping, fishing and all the other fun things that makes their lives go around. We are blessed and love being here with all of you!
Address:
3308 W Market St Johnson City, TN
37604
Long Business Description:
We are a family owned business for over 17 years. We take pride in our personal interaction with all our great customers. We offer a wide variety of regionally grown and harvested produce, custom made fruit baskets, fresh baked goods, and Deli.
Address:
3215 Hanover Rd Johnson City, TN
37604
Long Business Description:
Get it all at The STOCK POT MALL!